MissionStatement
The mission of the Cathedral is to communicate and demonstrate the Gospel of the Kingdom of God. Put simply, our mission is to LOVE, and live, as Christ...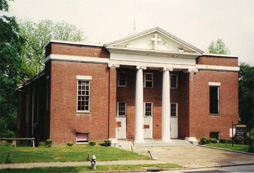 Euclid Avenue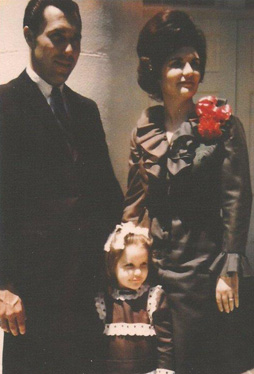 Don, Clariece and LaDonna
Don & Clariece Paulk
Gospel Harvester Tabernacle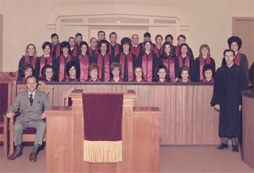 Euchlid Avenue Choir
Don Paulk Family
Joan Paulk Harris Building
Possessing the Land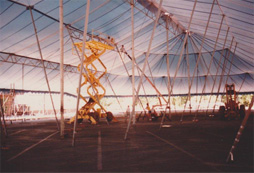 The Tent
First Chapel Hill Choir
President Bush - Points of Light
Alpha Logo
Alpha Service
K-Center Construction
K-Center
Pastor Clariece's Vision: Worship & The Arts
Don and Earl Paulk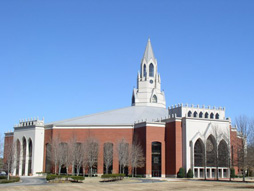 The Cathedral of the Holy Spirit at
Chapel Hill Harvester Church
4650 Flat Shoals Parkway
Pastor Clariece and Richard Smallwood
in Concert
Bishop Earl Paulk & Pastor D.E. Paulk
August 2006
Our Present Home
2600 H.F. Shepherd Dr.
Our New Home
2915 Midway Road, Decatur, GA 30030
OUR GRAND OPENING OF OUR NEW LOCATION WILL BE SUNDAY, JULY 22nd
Our Founders
Earl P. Paulk, Jr. began his ministry at the age of seventeen in Greenville, S.C. in the church where his dad was pastor. During his 65 years of ministry, he preached to hundreds of thousands of people the world over. He is known as "the father of the message of the Kingdom," a message that encourages responsible Christians to care for their environment, be informed and active citizens, and to demonstrate and communicate their faith to the world. He has pastored several churches, served as bishop and arch bishop, authored many books, fed and clothed people in both the United States as well as in several foreign countries, ordained hundreds of bishops and pastors, restored dozens of ministers, educated hundreds of young people, mentored young pastors, deacons and elders, built several church buildings, including The Cathedral of the Holy Spirit in Dekalb county, inspired the building of communities surrounding the Cathedral Close, promoted the restoration of the arts to the church, given counsel to many civic and governmental leaders, ministered to over 30,000 who were chemically or otherwise addicted, and participated directly in the civil rights struggle for over a half century. He was one of the original signers of The Atlanta Manifesto, a then controversial document set forth in the turbulent 1950's by the Atlanta Christian Council, calling for the schools to remain open rather than being closed by the segregationist governmental leaders in Georgia. He served as Presiding Bishop of the International Communion of Charismatic Churches, of which he was a founding leader. The ICCC oversaw parishes around the world and involved several million ministers and parishioners. He was a recipient of a "Point Of Light" award given him by President George Herbert Bush for his work in the housing projects of Atlanta.

He was a graduate of Furman University in Greenville, S.C. and earned his seminary degree from Candler School of Theology at Emory University. He also held honorary doctorates from several universities and colleges. He taught at Lee University in the early 1950's before being called to Atlanta as a pastor. Georgia State Senate Resolution No. 673 decreed Flat Shoals Parkway to be called Earl Paulk Parkway from I-285 to Snapfinger Road.

He received the Spirit Award from WSB for commitment and service to the Atlanta community. He was awarded The Phoenix Atlanta Gospel Choice Award, the Distinguished Service Award from the Empire Real Estate Board, as well as a R.I.M (Religion in media) award. He also received an Angel Award, first place from Christian Booksellers and a Dove Award. According to the Neilson ratings, his program on television, The Harvester Hour, was the most watched program on Trinity Broadcasting Network (TBN) for many years.

Bishop Earl P. Paulk, Jr. transitioned peacefully into the next dimension at exactly 12:00 a.m. midnight on March 29, 2009. Throughout his life Bishop Paulk ministered to thousands in the Atlanta area and touched the lives of countless thousands in the global community.
Donald L. Paulk, son of a prominent Church of God minister (Earl Paulk, Sr.), graduated from Lee University in 1960, earning a Bachelor of Arts degree in Christian Education. That same year he married Clariece Miller from Cleveland, Tennesee and together they joined his brother, Earl Paulk, Jr., founding a ministry in downtown, Atlanta, Georgia. As associate minister of the church, The Gospel Harvester Tabernacle on Euclid Ave., Don assumed many responsibilities: choir director, soloist, educator, counselor, audio engineer, writer and printer of all church publications, overseer of buildings and grounds, and director of the bus ministry, the food pantry, and the clothes closet for the community. He directed Y.M.C.A. day camps as well as summer camps for the church. He and his brother also built houses in Tucker, Ga. helping to pay the church mortgage. As a member of the Harvester Trio he ministered regularly on a live telecast, THE SUNDAY MORNING SING. He also directed combined church choirs for community Easter sunrise and Thanksgiving services and worked with Clariece training children's inner-city choirs.

Don Paulk was involved in extensive community service, serving at the Bass Recreation Center and naming and inspiring the development of a new community group, B.O.N.D. (Bass Organization for Neighborhood Development.) This group was responsible for the restoration of many of the beautiful, old homes in the Inman Park Community. In 1965 Don joined his brother in the fight for civil rights, attending meetings with Dr. Martin Luther King, Sr. and other members of a group called Concerned Clergy in the basement of the Ebenezer Church.

In 1972 the church purchased property and built a new sanctuary in Decatur, Ga. in the South DeKalb area. Three Sunday morning services became necessary as the church experienced phenomenal growth and Don ministered the Word in many of these services. He also wrote and acted in many of the church's dramatic productions. Since 1978, when the church's television ministry began, Don has produced several programs: THE K-DIMENSION MAGAZINE, THE PASTORS, and THE SOUNDS OF THE CATHEDRAL. In 1980 the church built the House of New Life for unwed mothers and Don spearheaded the establishment of a state-licensed adoption agency for the church. The same year he became editor of THE HARVEST TIME, the church's monthly newspaper. His column, PASTOR DON'S PEN, became favorite reading for subscribers.

Don has served as the Minister of Education since 1982. Schools he provided oversight for include Cathedral Academy (K-2 – 12th grade), Earl Paulk Institute, and The School of Life skills, for students interested in Biblical Studies, Worship and the Arts, Life Skills and Communication. Also an accomplished author his titles include: 101 QUESTIONS YOUR PASTOR HOPES YOU NEVER ASK / I LAUGH, I CRY/ THE HOLY GHOST IS REAL/ STILL LAUGHING, STILL CRYING/ and A NIGHT IN GAZA.

With his quick wit and skillful delivery Don became the master of ceremonies for banquets, concerts, panel discussions, tributes, graduations, and productions of the church. Don Paulk's greatest joy comes from his children and grandchildren. Presently, he directs the Joyful Sound Choir, speaks occasionally in the Charismatic Mass, performs weddings and ministers at funerals.
Clariece Paulk, Minister of Worship and the Arts Emeritus at the Cathedral of the Holy Spirit in Decatur, Georgia, graduated from the University of Tennessee at Chattanooga in 1960, winning the prestigious Kappa Delta Music Award. That same year she married Rev. Donald L. Paulk, who along with his brother, Bishop Earl Paulk, founded the Harvester ministry in downtown Atlanta. Trained as a concert pianist, with a minor in voice, and having sung and danced in opera and other theatrical productions, Clariece had a dream of restoring all of the performing arts to the church.

In the 70's Chapel Hill Harvester Church become one of the first truly integrated congregations in America. Under Clariece's direction, the church embraced all types and genres of sacred music and became known for singing everything "From Bach to Rock," and for including choreographed dance in worship services as well as dramatic productions. For many years she was the executive producer of Cathedral Records, producer of the church's international television broadcast, "The Harvester Hour," and dean of the School of Worship and the Arts at Earl Paulk Institute. Known for its outreach to the community, the Worship and Arts Department of the church has presented hundreds of concerts, dramas, ballets and dance recitals. "The Bride," one of the best-known dramatic musical presentations that Clariece helped to write and produce, won numerous awards and was presented in places as far away as South Africa. As a concert pianist, Clariece Paulk has performed in Symphony Hall in the Woodruff Arts Center, in the Atlanta Civic Center, in the Atlanta Stadium, at Atlanta's High Museum of Art, and was selected as one of thirteen Steinway artists, who presented "Pianorama '92" in the Fox Theatre. For over 51 years Clariece Paulk has developed an arts program that has influenced hundreds of churches around the world. Although she has lectured in many arts conferences in the states and abroad, her passion is still training children to sing, dance, act, and play instruments. Her Performing Arts School, with its Music, Dance and Drama Conservatories, won first place awards in drama for five consecutive years. Students have also placed in Van Cliburn Piano competitions, been selected for the Atlanta Symphony Youth Orchestra, and have danced in the Radio City Music Hall Christmas production, the 1996 Olympic Games Opening Exercises and with professional dance companies in America and abroad.

Clariece is known for her saying, "People don't know what they like. They like what they know." She says, "Therefore, we have to broaden people's knowledge…stretch their musical palettes. When great art becomes familiar to people, most of them like it." When asked what she feels is her greatest accomplishment she answers, "My children and grandchildren."

Some of her awards and honors include:
1954- Tennessee State F.H.A. Parliamentarian 1955- Horace Heidt National Television Talent Winner (weekly program: Swift Show Wagon)
1956- 5-Star Thespian/ Best Actress/ Best Drama Director (Bradley High School/ Cleveland, Tenn.)
1957- Lee University Most Talented Superlative 1958- Wheaton College Chapel Pianist
1959-University of Tennessee Moccasin Beauty/ University Girls' Trio
1959-1960- Pianist/ Forward In Faith National Radio Broadcast
1960- Runner-Up Miss Chattanooga/Kappa Delta Music Award/ Chattanooga Opera Association
1965- Pianist and choral arranger for "Behold the Man" (Atlanta Stadium Interfaith Passion Drama)
1974-1975- Atlanta Christian Chorus Pianist (Symphony Hall/ Woodruff Arts Center) 1985-Musical Director for James Robison Bible Conference (Dallas, Texas)
1985- R.I.M. (Religion In Media) Award for best dramatic scene 1986-Guest artist and lecturer- Oral Roberts University
1987- Angel Award (best religious tv commercial)
1990- Cover Story/Charisma Magazine: "Restoring the Arts to the Church"
1990- Quote in Wall Street Journal praising drama " The Bride"
1992- Pianorama (featuring 13 Steinway artists) in the Fox Theatre
1992- Performed with Dr. Fred Swann/ Cathedral Organ Dedication Concert
1993- 88 Keys to Christmas with duo pianists: Stan Whitmire and Clariece Paulk
1994- Performed as reader for "The Four Seasons" with the Atlanta Symphony Orchestra
1995- Concert: An Evening with Richard Smallwood and Clariece Paulk
1996- Guest Artist and Musical Director for Robert Schuller Conference- Orlando, Florida
1999- Directed July 4th dramatic presentation for TBN (Hendersonville, Tenn.)
2000-Guest Artist and lecturer/ Lee University Music Expo 2002-Guest Artist for "Anchored In the Lord" (Benefit Concert with Atlanta's tv anchorwomen)
2003- A.I.B. Allen Award for Liturgical Dance (tv)
2005-Pianist- Bishop T. D. Jakes "Woman Thou Art Loosed" Premiere Performance Celebration (Atlanta Civic Center)
2006- Outstanding Women In Ministry Award
2011- Trumpet Award for Spiritual Enlightenment
2011- Augustine L.I.O.N. Award
2011- Griott's Fire Vision Arts Award
2011- Kingdom Advancement Award
Our History
On December 4, 1960, the Gospel Harvester Evangelistic Association held its first worship service in St. John's Lutheran Church on Euclid Avenue, in the Little Five Points community of Atlanta with thirty-nine people, including founders Earl and Norma Paulk, Don and Clariece Paulk and Harry and Myrtle Mushegan in attendance. The Harvesters choose as their theme scripture Matthew 9:36-38; for their first bulletin cover a picture of a white hand and a black hand clasped in a sign of unity with the accompanying slogan, "A church of compassion. " Within the first year, this building is purchased and becomes the first permanent home of Gospel Harvester Tabernacle. Shortly thereafter, fellow founders, Harry and Myrtle Mushegan (sister and brother-in-law of Pastors Earl and Don Paulk) begin a sister church on the west side of Atlanta and call it Gospel Harvester Chapel. Charter members are received on Easter Sunday, 1961.

During the early 60's the Harvesters become involved extensively in community service. In 1962, Earl is chosen as president of the Bass Community Council, which provides a well baby and dental clinic for community children free of charge. Don becomes the president of B.O.N.D. (Bass Organization for Neighborhood Development) the following year, an organization responsible for the successful restoration of many old homes in Inman Park, an area surrounding the church that has fallen into disrepair. The Harvesters also minister to the homeless at the Atlanta Union Mission, help establish the Inman Park branch library and encourage the church membership to volunteer in after school programs for children at the Bass Recreational Center.

1964 sees the purchase of The Christian Missionary Alliance church building , next door to the original church facility, which now becomes a youth center and fellowship hall. The Harvester Trio, comprised of Don, Clariece and Norma, record a long play album and are regular guests on Sunday Morning Sing, a television show airing live on Atlanta's WSB. The Harvester Choir provides music each year for community Easter Sunrise and Thanksgiving services. Earl Paulk also has a weekly radio show on WGN.

In 1965 the Paulk brothers begin meeting with Martin Luther King, Sr. and a group called Concerned Clergy in the basement of Ebenezer Baptist Church and become active in the Civil Rights Movement in Atlanta. The church's emphasis on community service continues for the remainder of the decade as Don and Clariece train inner-city children's choirs, offer summer day camps free of charge for community children and begin a neighborhood bus ministry to transport the children to and from Sunday services. The music department also expands to include young adult and children's choirs, who continue to participate in city-wide holiday performances including "Behold the Man" – an Easter drama presented in the Atlanta Fulton County Stadium by a combined choir consisting of members from many area churches and directed by Pastors Don and Clariece Paulk.

The church purchases six and one-half acres in South Dekalb County (Decatur, Ga.) in 1972 and a new facility, seating 450, is built at 4650 Flat Shoals Road. The name of the church is changed to Chapel Hill Harvester Church. In its new location the church continues to grow and becomes one of the first truly racially integrated congregations in the entire South. Pastor Clariece introduces liturgical dance to the music department, which grows to include drama as well, becoming known as the Worship and Arts department.

Earl Paulk publishes his book The Divine Runner in 1978 and on June 11 of the same year the first televised service airs locally on Atlanta's channel 36. The Television Ministry is created with Donnie Harris as its first director. Nephew of Don and Earl, Duane Swilley, becomes the youth pastor and begins Alpha, a youth ministry that begins an explosion of growth over the next 10 years with a weekly service, attended at its height by as many as 2,500 teens and college students. The Alpha ministry is comprised of a Christian Contemporary music band, a drama team and 75-100 member youth choir of its own, The Kingdom Express. Each summer from 1979-1986 the Alpha ministry hosts a huge outdoor youth conference attended by thousands of people from youth groups all across America.

The 1980's begin with a shift in the ministry from the traditional Pentecostal "rapture" centered theology to one that emphasizes a form of Christianity that rather than waiting to escape the evils of the world, views it as the church's responsibility to become stewards of God's earth and to infiltrate every social system with the love of Christ. Pastor Earl Paulk accomplishes this through a series of sermons about what he calls Kingdom Principles. Unpopular and misunderstood at first, these teachings on the true meaning of the Kingdom of God gradually gain acceptance resulting in exponential growth in the congregation as well as drawing pastors and leaders from all across the country to Chapel Hill. In 1981 the sanctuary is enlarged to accommodate the expanding membership and in 1982 the church hosts Atlanta '82, the first of many annual national pastors' conferences dedicated to concentrated study of the new message.

It is also in 1982 that Pastor Paulk is consecrated to the office of the bishop and becomes one of the founding bishops of the International Communion of Charismatic Churches along with Bishops Robert McAlister (Rio De Janeiro, Brazil), John Meares (Washington, D.C.), and Benson Idahosa (Benin City, Nigeria). This organization, over which Earl Paulk serves as presiding bishop from 1985-2005, would later grow into a network of hundreds of bishops and pastors representing myriad nations and convening together annually.

Phenomenal growth forces the congregation to undertake a series of building projects for the next decade, 18 months of which were spent worshipping under a canvas tent with a seating capacity of 2,000 as construction on the new 3,900 seat K-Center was underway. The K-Center housed the church from 1984 – 1991 when the 7,000 seat Cathedral of the Holy Spirit was completed.

Following the directive to reclaim all aspects of society for the Kingdom of God, many and varied ministries were established over the course of the next 20 years. The House of New Life home for unwed mothers, The Overcomers Ministry to the chemically addicted, the Cathedral Dance Conservatory, Harvest Times (monthly newspaper), Chapel Hill Orchestra, Adult Basic Literacy Education (ABLE), Operation Dignity (an outreach ministry to public housing), and Joseph's Storehouse (community food pantry and clothes closet) to name just a few.

Chapel Hill Harvester Church, now known as the Cathedral of the Holy Spirit, also became a presence on Christian television airing a variety of shows on the PTL, TBN, AIB, CBN networks as well as various cable stations across America. Bishop Paulk and the Cathedral Singers were also regularly featured live guests on many of these outlets. Outreach and missions work has always been a vital component with Bishop Paulk and ministry teams travelling to Panama, Peru, Costa Rica, Nicaragua, Venezuela, El Salvador, the Dominican Republic, Nigeria and the Philippines.

Twenty acres of land across the street from the existing property was purchased in the 1980's to house the church's educational wing, the fulfillment of a long time dream of the founders. Harvester Academy began as an early learning center – 3rd grade in 1984 and eventually expanded to a full K-2 – 12th grade school, later called Cathedral Academy. Earl Paulk Institute, a post-secondary biblical training center founded in honor of Bishop Earl and Pastor Don's father, Earl Paulk, Sr. was also part of the complex. K-Dimension Publishers was established as Bishop Paulk, Pastor Don and later, Pastor D.E. Paulk collectively authored over 40 books. Those along with other spiritual / inspirational material were sold in our bookstore, The Cathedral Shoppe.

Under the direction of Pastor Clariece Paulk, the Worship and Arts Department became world renowned and presented hundreds of original dramas, performed concerts, hosted conferences, recorded albums and traveled across the nation to participate in other church's conferences. The Cathedral was also privileged to have a constant stream of anointed gospel performers minister on its stage over the years including Dottie Rambo, Richard Smallwood, Take 6, The Imperials, The Winans, Donnie McClurkin, Ballet Magnificat, Phil Driscoll, Higher Ground, Dony and Reba McGuire and many more. Over the years, hundreds of churches have modeled their Worship and Arts departments on what they saw demonstrated and heard taught by this ministry.

In 2003, after serving as youth pastor, worship leader and associate pastor, sharing the pulpit bi-monthly with Bishop Paulk, Donald Earl Paulk and his wife Brandi founded Grace Church in Stone Mountain, Georgia, where they ministered for 3 years until returning to become Senior Pastors of the Cathedral in August 2006. Upon their return, they continued in the founders' footsteps ushering the ministry into another shift in consciousness. Brandi brings her gifts and talents and continues the highest standards of excellence that Pastor Clariece envisioned for the Worship & Arts department. D.E. establishes the Pro-Love organization (www.pro-love.org) and a new network of churches and spiritual centers, the Communion of Christ-Consciousness (www.coc-c.org). In March of 2009, founder Bishop Earl Paulk makes his transition and several months later the church moves to its present location at 2600 H.F. Shepherd Drive. Mrs. Norma Paulk goes home to be with the Lord in January of 2011.

The first sermon preached from the pulpit of the first Neo-Gothic Cathedral to be built in the South was entitled Whosoever Will. That has been our theme from the beginning and is a message that still echoes from the pulpit today. From receiving Point of Light No. 707 from President George H.W. Bush to coming in first place for best booth at the National Religious Broadcaster's Convention, to winning an AIB Allen Award, this ministry has been recognized by both the spiritual and secular worlds for its 50 plus years of commitment to excellence and it's dedicated service to its surrounding community as well as to the body of Christ worldwide.



About Us



May 31, 2012 closing on our New Church Home!