Would you like to Join with us?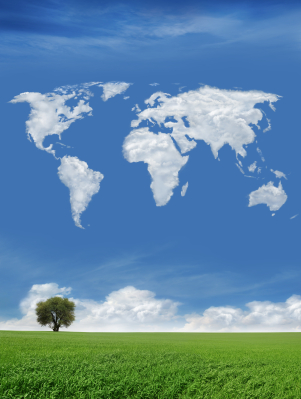 Spirit and Truth Family, we provide many ways for you to "get connected" with fellow members to form meaningful, lasting relationships and receive the personal encouragement, support, and love. We look forward to seeing you soon!

How Do We Care For You?
Pastor D.E. Paulk is our Senior Pastor who guides the church's spiritual direction and has entrusted Associate Pastors who are called to assist in shepherding the people. Our Senior Pastor, Associate Pastors, Elders, Deacons and Ministry Leaders all assist in caring for you.

Major Ministry Listing
Spirit and Truth has many ministries that are designed to enhance your spiritual walk with God and to provide you with a place to serve. Our ministry leaders are here to help get you plugged in!

Fusion Student Ministry (ages 13-20) Follow @cathedralfusion

The R.O.C.K. Children's Ministry (Raising Our Children for the Kingdom)

Overcomers (Support Groups, Prison Ministry)

Worship & Arts (Choir, Joyful Sound Choir, Orchestra & Whosoever Will Choir)

Men's Ministry & Fellowship | Ladies of Grace (Ladies' Ministry)

Volunteer Ministry (Landscaping, Cleaning Crew, etc...) | Welcome Team & Hostesses | Super Saints | Prayer Shawl | Prayer Ministry | Homeless Ministry
All Ministries & Services
View This Week's Bulletin
If you have any questions, please contact us at
info@mytruthsanctuary.com

or by phone at
(404) 243-5020
.
The first sermon ever preached in our Cathedral was "Whosoever Will." Whoever chooses to be a part of our vision is welcome, regardless of your past or present circumstances. We will love you and help you to find your destiny in God.

For more information on how to become a member, please contact us at info@mytruthsanctuary.com
or by phone at (404) 243-5020.
Do you receive emails from Pastor D.E.? If not, please send us your current email to info@mytruthsanctuary.com.
Contact Us
Here at Spirit and Truth Sanctuary we have many great ministry opportunities and exciting events. Our ONLINE CALENDAR contains specific event information. Please click the Event Calendar links for a full schedule of upcoming events and activities. You can also view a copy of this week's bulletin.
Outreach
ONLINE NETWORKING | Live Streaming | Social Media
Weekly Streaming SUNDAYS 10:00 a.m.
Communion of Christ-Consciousness
It is the mission of the Communion of Christ-Consciousness (CCC) to facilitate an open dialog between spiritual leaders from DIFFERENT streams with the purpose of becoming more aware of the Christ that is present in ALL streams.
If you are interested in networking with us, please email us at
info@coc-c.org
. Or visit our website at
www.coc-c.org
.
Read More